Services
Core Training Program
Personal Security Detail Operations (PSD)
Tertus Security is fully capable of providing all levels of PSD operations to accommodate a very diverse list of government and private sector clients. These operations range from High Threat VIP and Dignitary Protection in combat zones to Corporate Security. Our extensive network of protective services professionals are experienced in wide variety mission sets to fit your specific security detail.
High Threat Personal Security Details
Executive Protection
Asset Protection
Advance Route Planning / SDR
Celebrity Security
Witness Protection
Operational Security & Training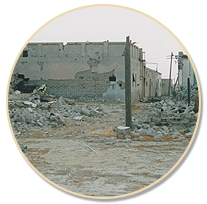 TSS employs some of the finest individuals from theSpecial Operations,Tactical Law Enforcement (Federal, State and Municipal), Federal Government Personnel, and Private Sector Security communities. As a result of years of experience, we are equipped to implement Operational Security teams anywhere in the world... in any environment.Through our partner company the ITOTA, TSS has ability to teach and prepare clients for many Law Enforcement centric topics of interest i.e. Active Shooter Scenarios and Counter Narcotics Missions.
Surveillance Operations
Physical Security Teams
Site Surveys
Threat Assessments
Estate Security
Corporate Security
Counter Trafficking Operations
Counter Narcotics Training and Operations
Active Shooter Training And Preperation
Schools
Corporations
Hospitals
State and Municipal Buildings
Federal Buildings
Stadiums
Corporate Training
Through Team Building and professional seminars, TSS provides corporate executives and companies adequate training to negotiate workplace obstacles using new and unconventional methods. We emphasize the importanceof teamwork, and how adapting a mindset similar to Special Operations Teams is a key factor to success.
Emergency Management/Disaster Relief
Continuity of Operations
Critical Infrastructure protection and inspection
Mobile command centers
Emergency Commnuications (EmComm)
Asset tracking
Public safety liason
School Safety
Custom Bag Design and Kitting
Tactical or Civilian Looking Packs
Technology Products based Kits
Custom packs tailored to fit your units needs
Customized to be course enablers